Ever played Big, Better, Best?
Well for FHE, the other night we did. First we read this talk then we split up to play. Girls v Boys, of course. Rules of the game: You start off with something small, (we started with a pad of sticky notes) and then you run around to other homes or apartments and ask them what they can trade you (for keeps) that would be better than what you have all within a limited amount of time. Being in a college student apartment complex, we got some interesting things (and interrupted everyone else's family home evenings at the same time). We went from sticky notes to electrical tape, from tape to finger puppets, from finger puppets to a candle, from a candle to a hymn book, from a hymn book to a half eaten box of food, then we got a fish tank along with our food, then we got...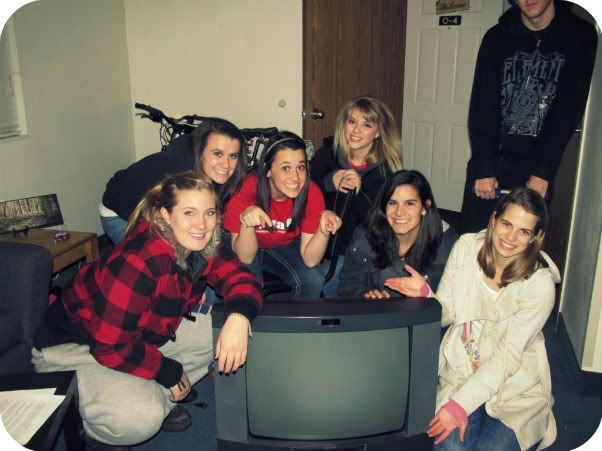 That's right, a working television. Is there any question to which team won?
Because there shouldn't be.