My weekend was...colorful.
My friends and I took a little road trip to Spanish Fork to participate in the Festival of Colors. It's a festival for the celebration of Spring and it basically is just a giant chalk throwing fest. It was like Woodstock for Mormons, guys. Funky music, dancing people, weird speeches and lots of chalk. I wouldn't have missed it for the world.
Highlights:
Riding with Steve, Orlando, and Andrew on the way down there. Non-stop singing both ways. Staying at Amanda's adorable old house and her mom making us super yum food (spaghetti casserole thing, Parmesan biscuits, smoothies, whole wheat waffles). Watching the boys dance to the Spice Girls and Britney Spears on Wii dance, so priceless. Staying up late. Being in an actual house. THE WHOLE CHALK FESTIVAL. Seriously, so insane. Hare Krishna is a interesting religion my friends.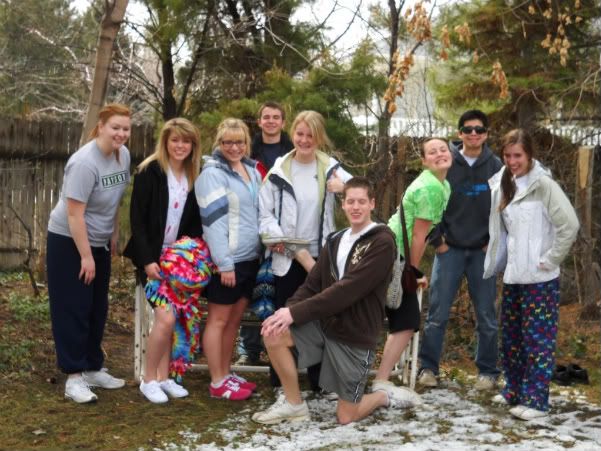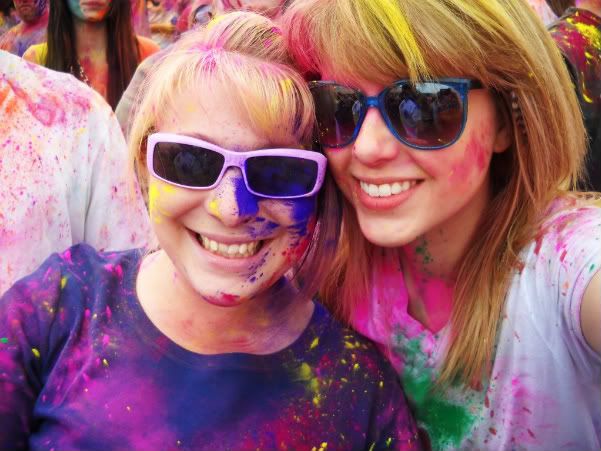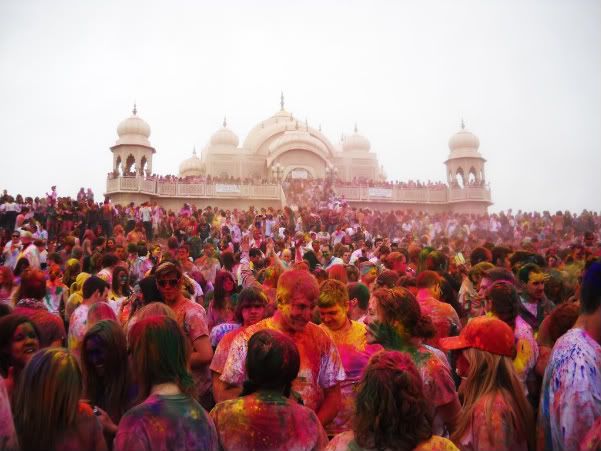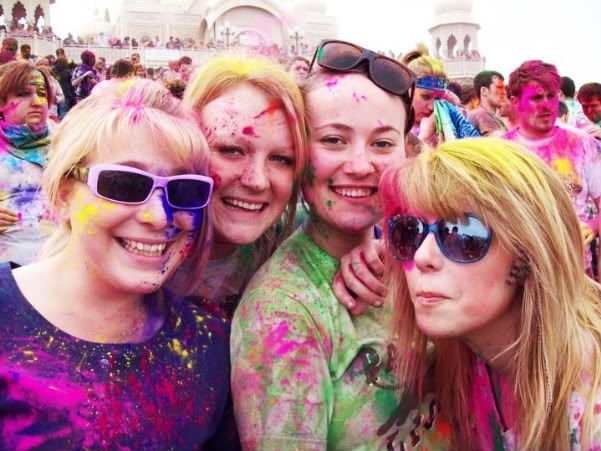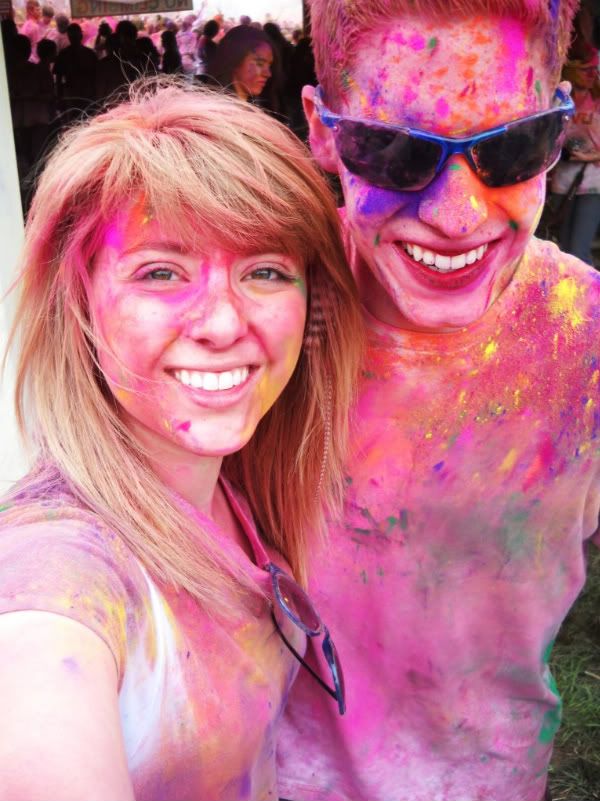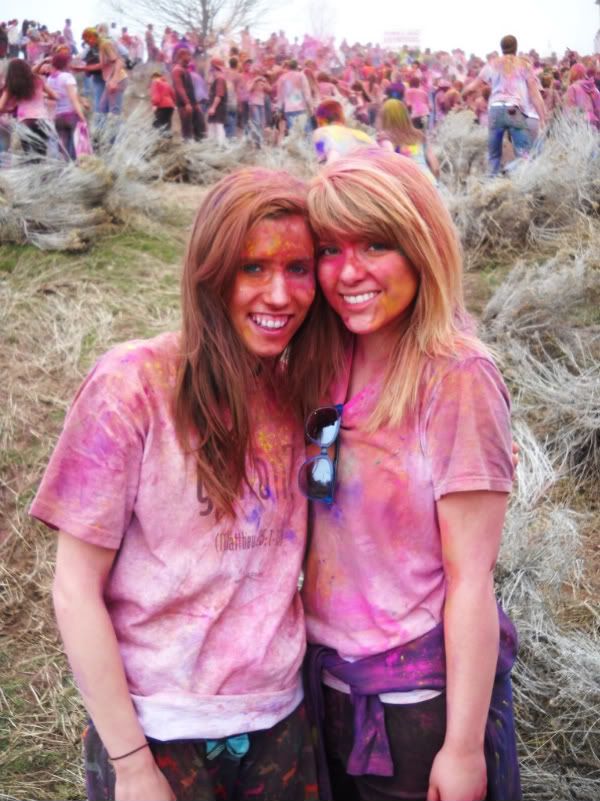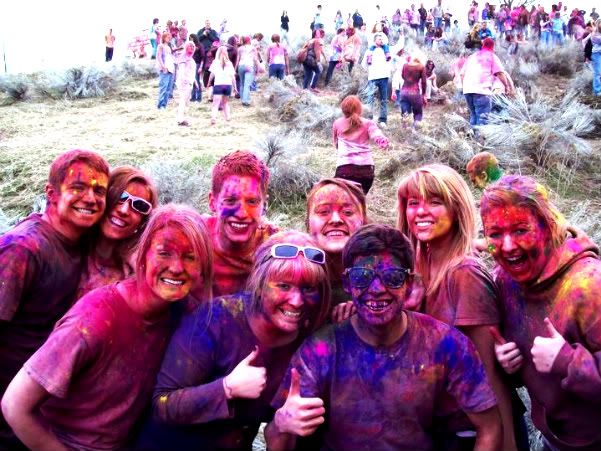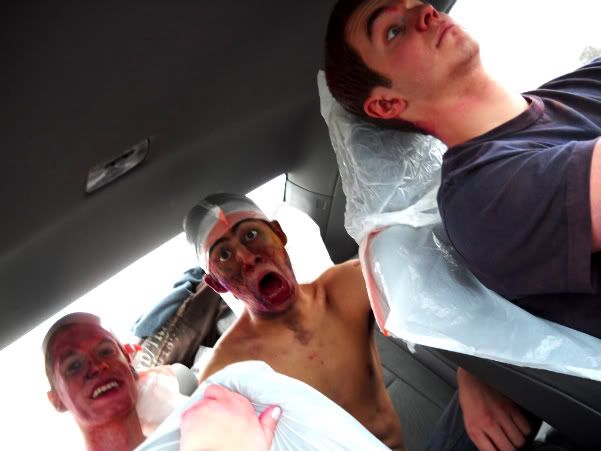 Sorry for the picture overload post but you have no idea how hard it was to pick from the photos of this weekend. I really really had to throw that last photo in there.
Here's the deal though: the ends of my hair are pink now. I'm thinking that I got hit by some of the contraband homemade chalk and the dye in it was really strong. Hoping it comes out soon. Plus it dyed my feathers and I scrubbed my hair so hard that I weakened my feathers and they snapped. BOO. Never fear though, I'm ordering new ones today on rush order!